Patents & Trademarks
Through research and development, Desert Tree Farm has proudly patented and trademarked many new plant cultivars that have been incorporated into our Southern Arizona landscape.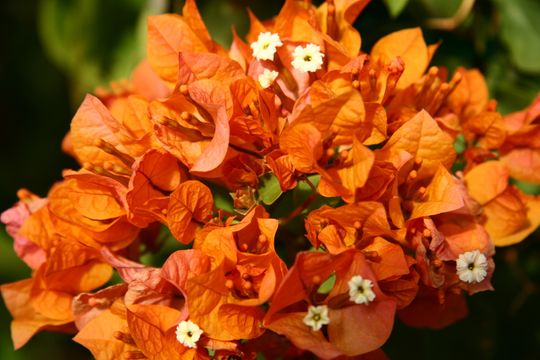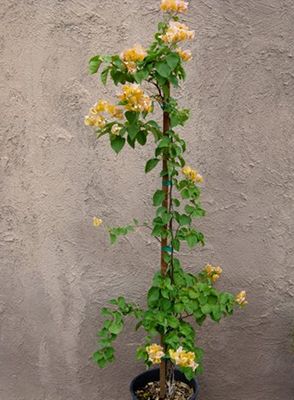 Superstition Gold™ - Bougainvillea
Like the treasure in the desert, Superstition Gold™ Bougainvillea glitters in the sun. In the hot, dry areas of the Southwest this variety is the best orange/yellow flowering variety of Bougainvillea. With its cultural requirements and hardiness like all the Bougainvillea, this variety will sparkle like all that glitters.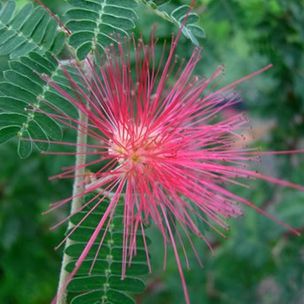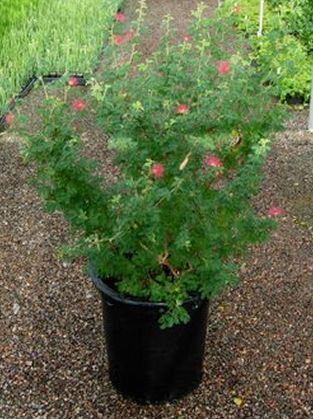 Maricopa Red™ - Calliandra eriophylla X Calliandra californica
This hybrid of Calliandra eriophylla and Calliandra californica offers the compact growth habit of C. eriophylla with the bright red flowers of C. californica. Maricopa Red™ will give you the showy red flowers in those tight places calliandras do best.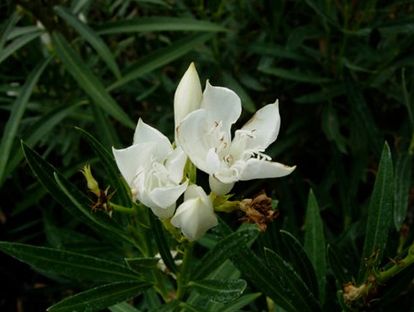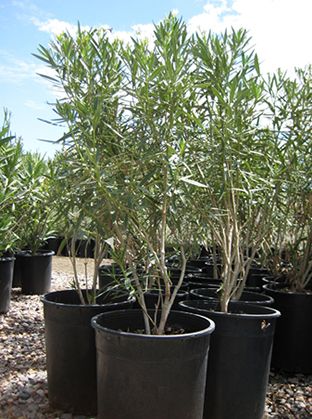 White Sands™ - Nerium oleander
White Sands™ is a semi-dwarf oleander that was selected from offspring of dwarf pink oleander. This variety has a small delicate single white flower, a vigorous upright growth habit to 6 feet, and a cold hardiness equal to other Neriums.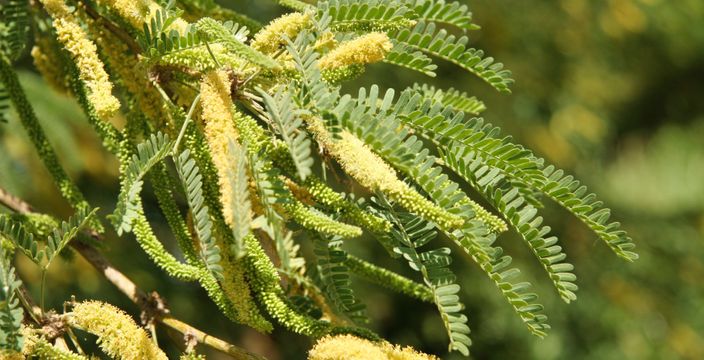 Arizona Mesquite™ - Prosopis chilensis
The Arizona Mesquite™ is a trademarked hybrid variety of Prosopis that has been in Desert Tree Farm's inventory for over 20 years, and is grown from a selected mother stock. The advantages of this mesquite are that it is thornless and highly resistant to frost and cold temperatures for extended periods of time. This time tested variety has deep green leaves and vigorous upright growth with branches that slightly weep at the ends. A strong root system makes it a more wind resistant than other mesquite varieties. With its medium size and lush umbrella shaped canopy the Arizona Mesquite™ will enhance any desert landscape.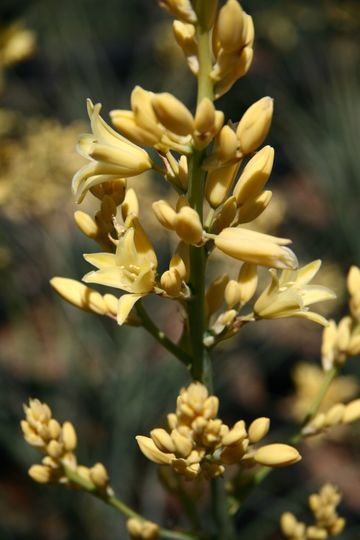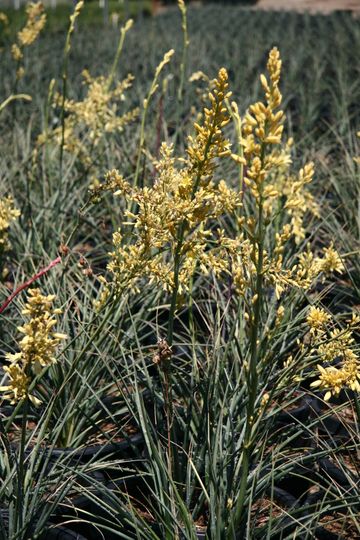 Desert Son™ - Hesperaloe parviflora
With the excellent qualities of Hesperaloe parviflora, Desert Son™ now offers you a yellow flowering variety for all those sites where red hesperaloes have been used, but a splash of yellow is desired.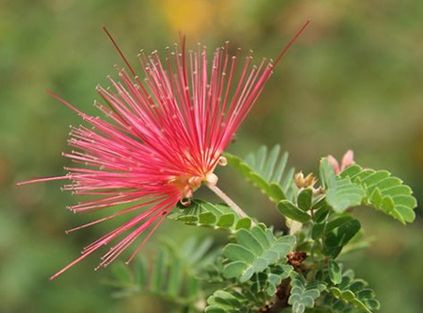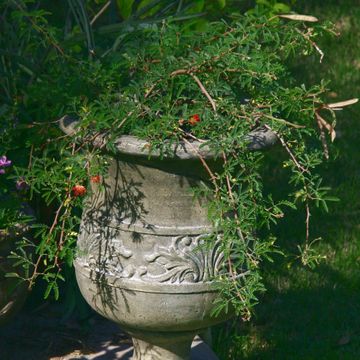 Sarita - Calliandra californica
This new and unique cultivar of Calliandra californica, trademarked Sarita, is easily distinguished from its parent plant by exhibiting a strongly prostrate growth habit. This exceptional new form offers you a fresh range of use for an already widely used staple in Southwestern landscaping. While maintaining all other characteristics of C. californica, Sarita is an excellent choice for use as a xeric groundcover or a beautiful compliment to a container presentation.
(U.S. Plant Patent No. 20,039 P2)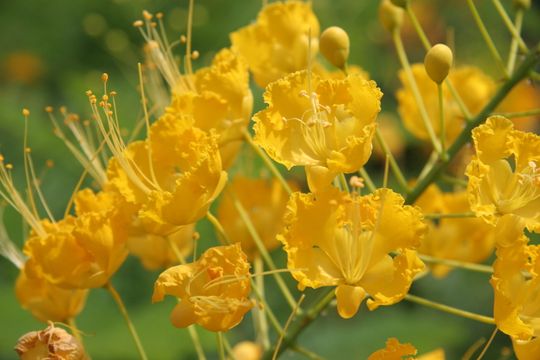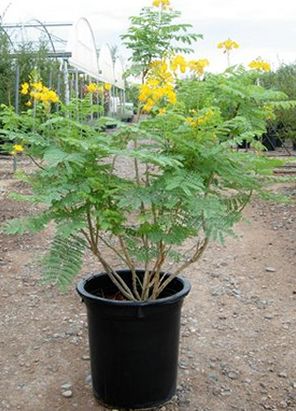 Phoenix Bird - Caesalpinia pulcherrima
The Phoenix Bird is a yellow flowering variety of Caesalpinia pulcherrima. Its spectacular yellow flowers on lush green foliage are quite an attention getter. Its growth habit and cold hardiness resemble its older sibling 'red bird of paradise.'
(U.S. Plant Patent No. 9516)
Proud Members of the Following Organizations